This innovative project at Ludlow-Taylor Elementary School — our first on a publicly-controlled building — hosts four rooftop arrays of varying size and a newly-constructed solar canopy. The canopy produces energy while providing a shaded playground area. We are developing curriculum to further renewable energy education at this site, turning the rooftop arrays and solar canopy into a "living classroom."
This system also features a battery solution that allows the school's panels to store energy during the day and feed it back into the utility grid at night. This solution became necessary due to a patchwork grid infrastructure and the closing of schools due to the COVID-19 pandemic. It exemplifies how storage solutions can promote grid resiliency.
Location: Capitol Hill, NE
System Size: 230 kW
Building Owner: DC Department of Government Services
Additional Partners: DC Dept. of Energy and Environment, DC Public Schools, Ludlow-Taylor Elementary School, USBancorp CDC, United Bank, WDC Solar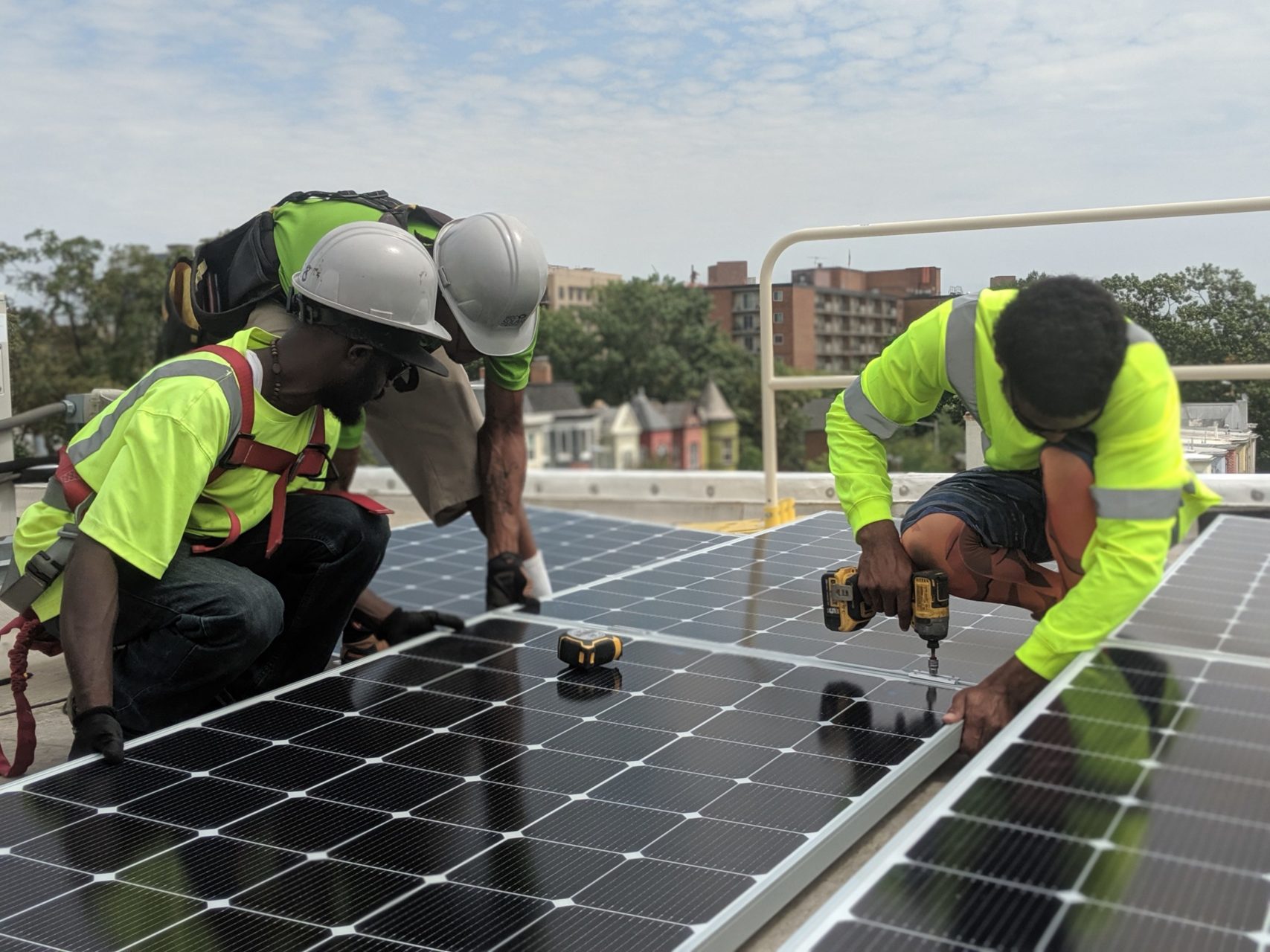 Through this partnership, 230 kW of solar panels are being placed on the school's roof as well as on a new playground canopy under which students can play. All of the energy generated by the panels will go directly to assisting low-income households across the District at no cost.
– Ludlow-Taylor Elementary School