This innovative project at Ludlow-Taylor Elementary School — our first on a publicly-controlled building — hosts three rooftop arrays of varying size and a solar canopy. The canopy produces energy while providing a shaded playground area. This system also features a battery system that allows the school's panels to store energy during the day and feed it back into the utility grid at night. This solution became necessary due to grid infrastructure and variable energy loads, and exemplifies how storage solutions can promote grid resiliency.
Location: Capitol Hill, NE
Solar System Size: 230 kW
Battery System Size: 129 kWh          
Building Owner: DC Department of Government Services
Additional Partners: DC Dept. of Energy and Environment, DC Public Schools, Ludlow-Taylor Elementary School, DGS, Amidus Resilience, SunCatch Energy, Nuvation, Helia, USBancorp CDC, United Bank, WDC Solar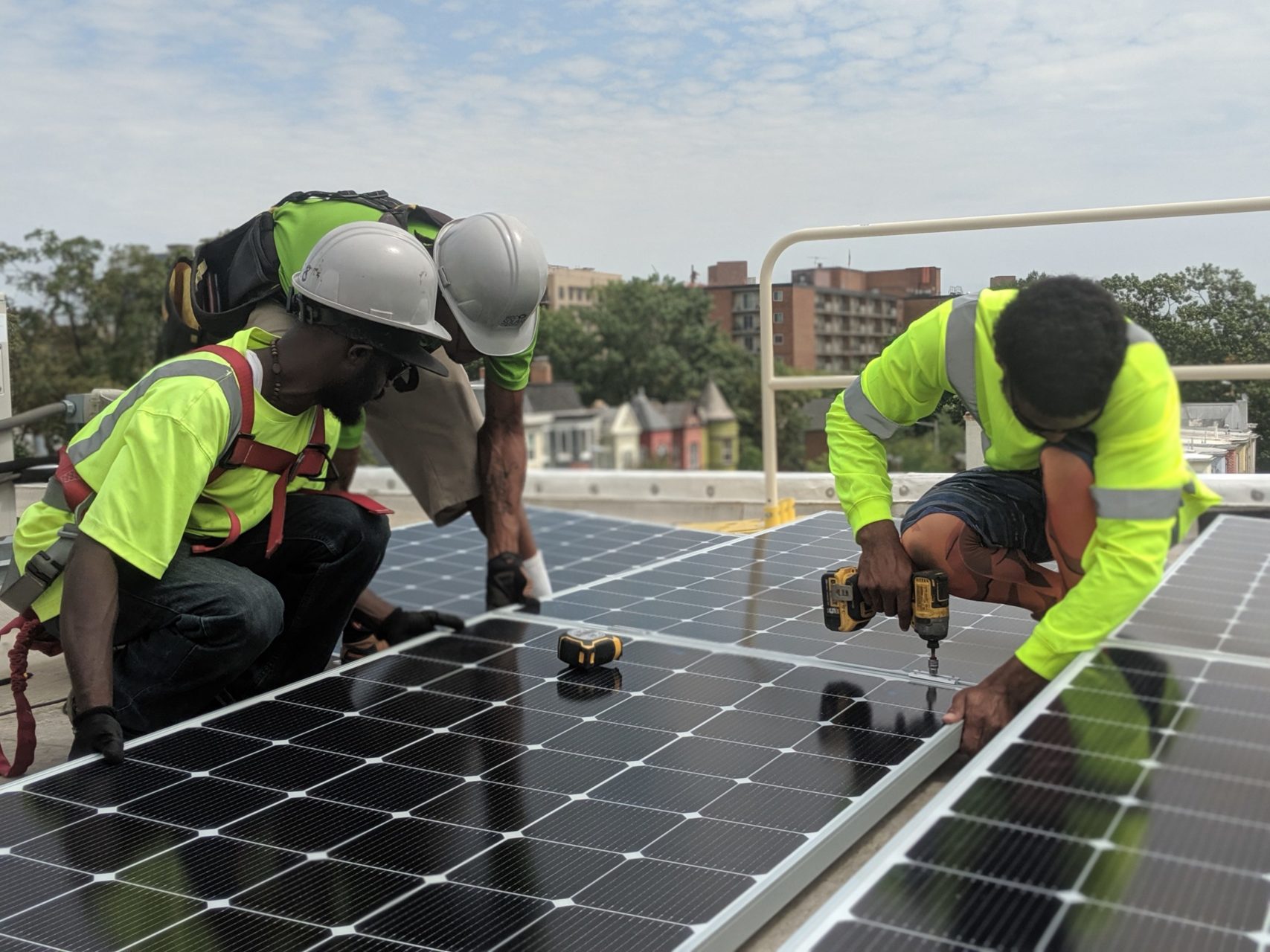 Through this partnership, 230 kW of solar panels are being placed on the school's roof as well as on a new playground canopy under which students can play. All of the energy generated by the panels will go directly to assisting low-income households across the District at no cost.
– Ludlow-Taylor Elementary School