Community Solar at a Glance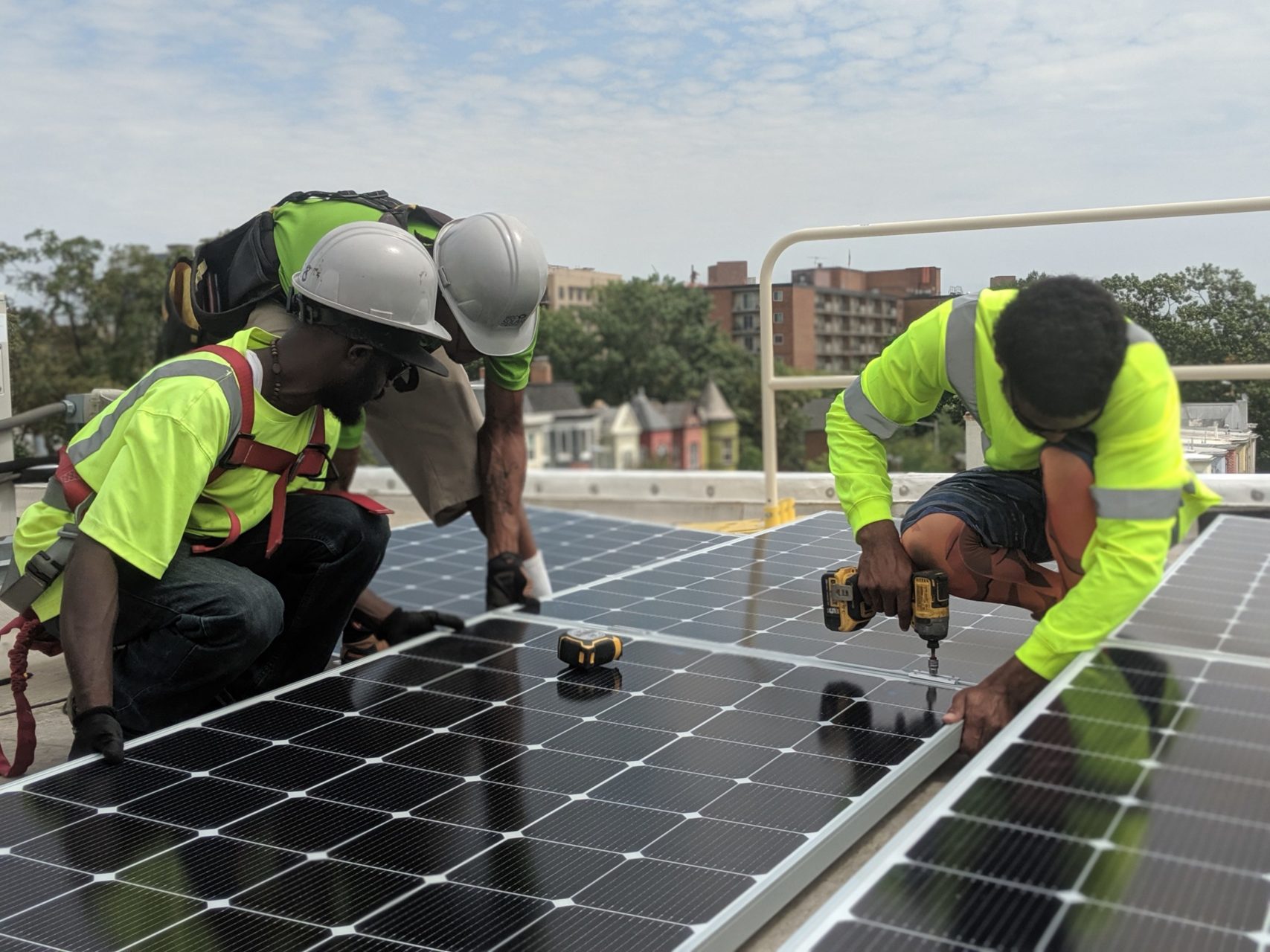 Understanding Community Solar
Solar energy arrays harness free sunlight to create domestically-produced, clean, renewable energy.
Community solar offers a solution for those without direct access to solar arrays due to cost, site control, building location and attributes, and other considerations. By producing and metering renewable energy from a variety of arrays in disparate locations, an energy collective can be formed to deliver the benefits from the community arrays to participating businesses and households – typically through paid subscriptions.
Low-income community solar uses the community solar model to direct the electricity bill savings to members of the community who are most burdened by their utility bills. New Partners finances and develops its community solar program in a manner that provides these benefits at no cost to our participating low-income residents.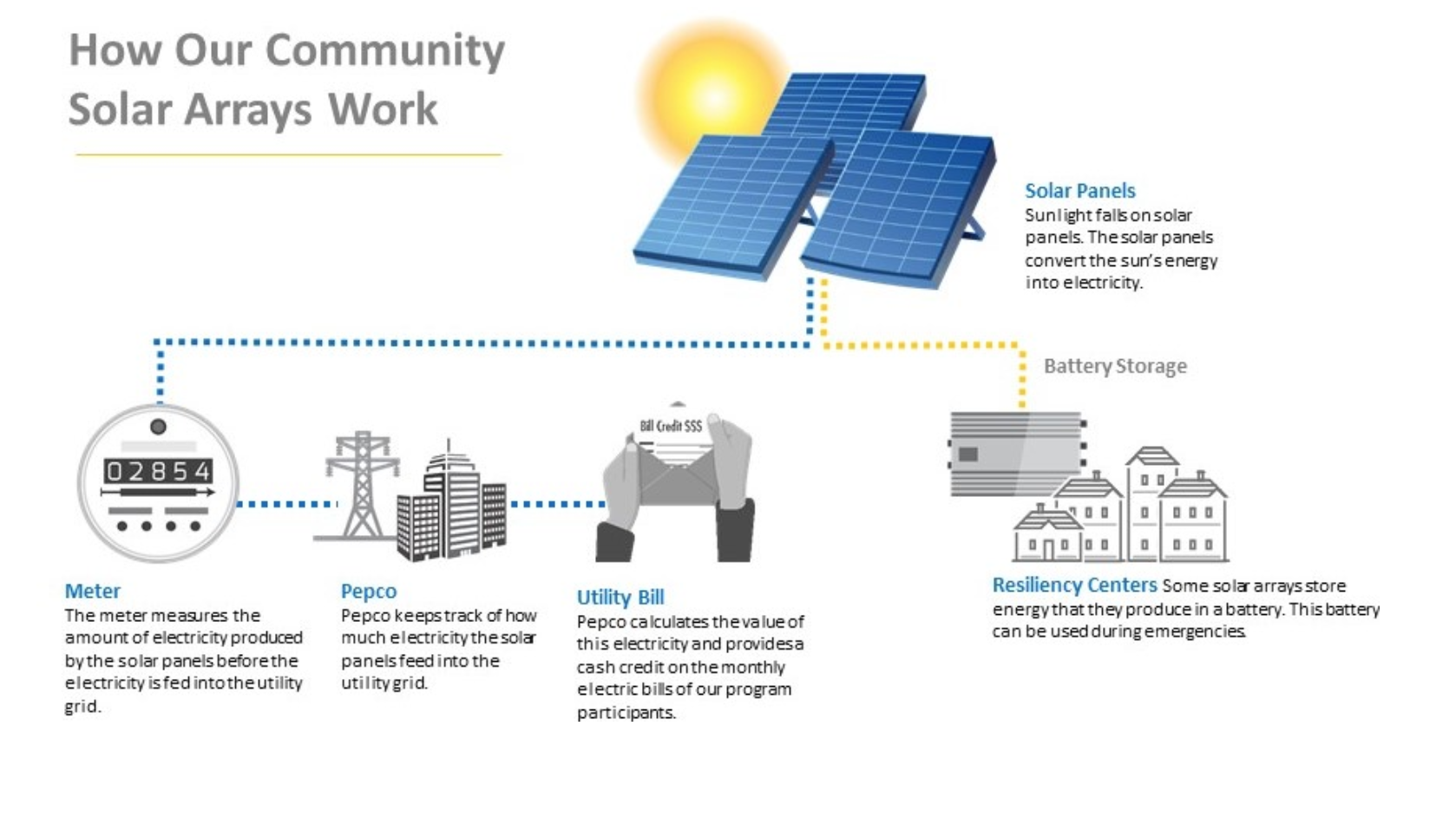 Watch 'DC SOLAR STORIES EP3: Power to the People' to learn more about how Community Solar works and benefits local communities.
"As the city makes investment in creating renewable energy within the city we can accrue those benefits to our low-income residents to help them stay in a city that's becoming more expensive."
~ Tommy Wells, DC Director of Department of Energy & Environment