Atop the Gallery Place Building near the Chinatown Gate, this system is New Partners' first project with Oxford Properties, and our first project to exceed 100 kW. The rooftop's network of large equipment and walls made placement of solar arrays challenging, but several innovations — a massive vertical solar wall, adjacent solar field, and two smaller roof-mounted arrays — provided the solution.
Location: Chinatown, NW
System Size: 104.37 kW
Building Owner: Oxford Properties
Additional Partners: DC Dept. of Energy and Environment, USBancorp CDC, United Bank, SolarGaines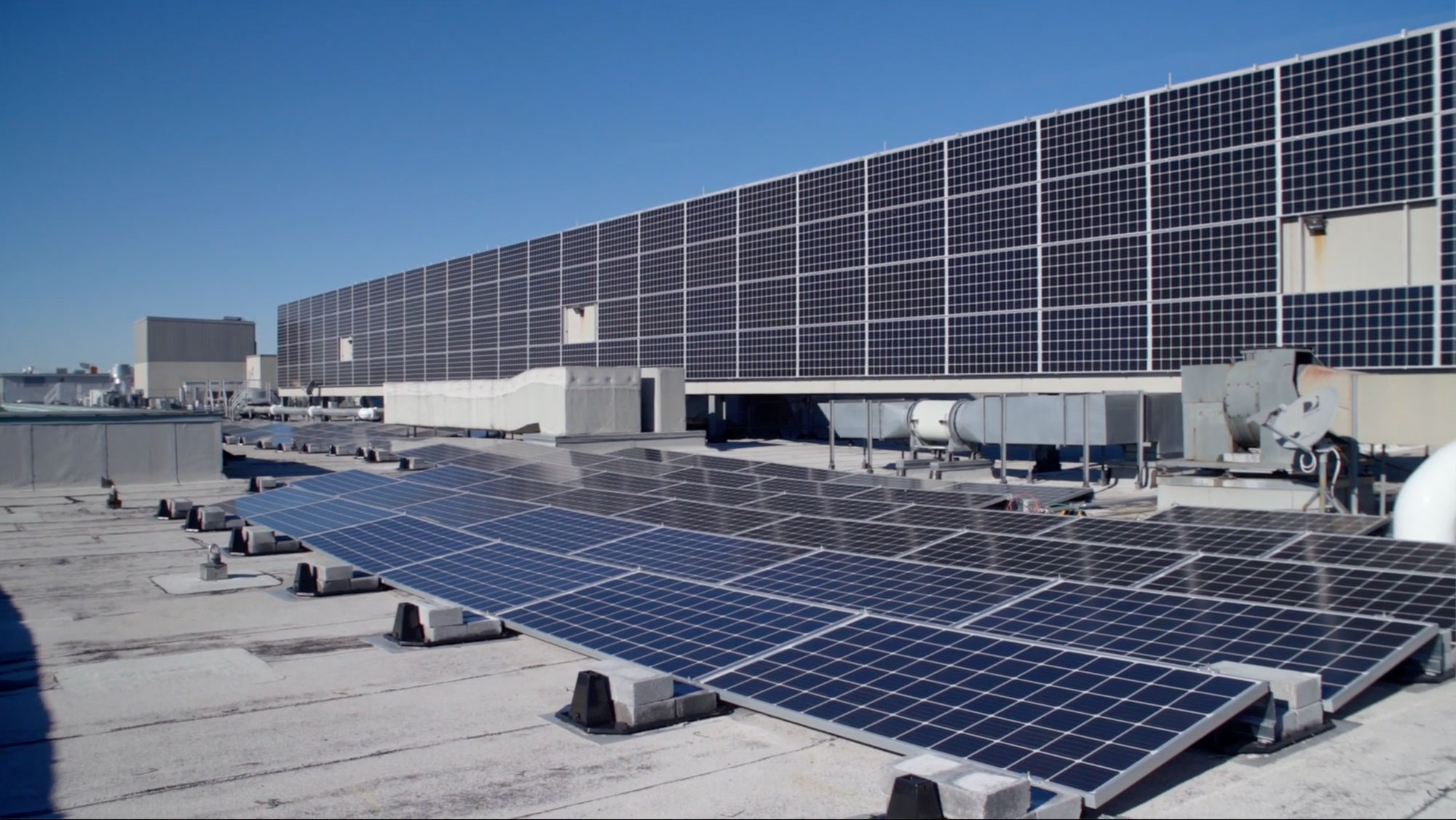 I've been a lifetime resident of Washington and it made me excited to be a part of something where we're helping the community and helping our tenants.
– Carolyn Gabbey, Oxford Properties Group DC Director of Operations